Corner valve is one of the hardware accessories, almost every house decoration to use 5 to 7 corner valves, usually in the bathroom, kitchen and lavabo use. Usually the tap inlet pipe needs to use Angle valve to convert the connection. When installing and debugging the faucet and repairing the faucet, turn off the corner valve directly, which will not affect the use of other areas.
Corner valves also act as faucet insurance, preventing more serious damage by closing them when something goes wrong, limiting water pressure, controlling water flow, and protecting hose faucets.
How to install Angle valve correctly
When connecting the Angle valve and the faucet, clean the foreign body in the connection part first and keep both clean.
When tightening the inner thread thread in the wall, pay attention to the Angle valve winding direction, generally rotating clockwise to the right, but when wrapping raw material on the Angle valve, it is necessary to wind counterclockwise to the left of his side, so that when screwing the Angle valve will be more tightly screwed, it is not easy to loose.
When winding, pull the raw tape tightly so that it attaches to the thread as tightly as possible. After wrapping, press with hand rotary ring.
There is no hard and fast regulation on the number of winding turns, as long as it can be tightened without leakage, but according to past experience, it is generally required to wrap more than 10 turns to ensure its sealing effect.
When tightening threads, care must be taken to keep Angle valves at the same distance from the wall, especially if they are not at the same depth.
FuJian Unik Industrial Co., Ltd as a professional supplier of faucets, corner valves, teflon tape, shower kits, have an excellent team focusing on product development and production, design, quality control inspection and corporate operations.UNIK can also offer OEM and ODM services,Support small batch orders, so whether you are looking for a distributor of your own brand products, or a manufacturer of your own products, UNIK have the ability to meet your specific needs and producing according to your requirements. If you have any new ideas or concepts about the products, please contact us.  We are very happy to cooperate with you, we are willing to work with you hand in hand, create brilliant.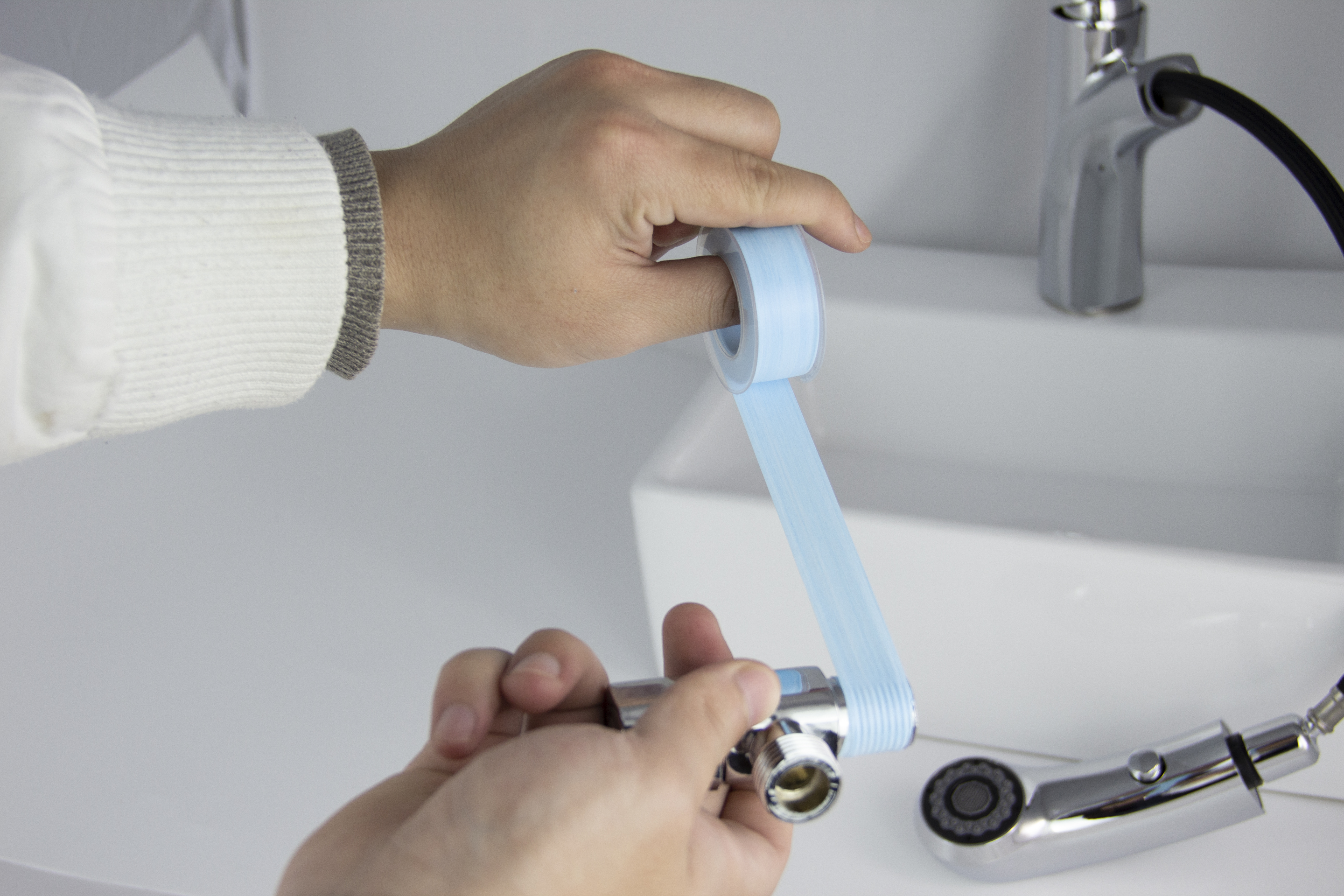 ---
Post time: Feb-14-2022