Factory supply 304 stainless steel bibcock for bathroom
Product Detail
FAQ
Product Tags
Advantages of stainless steel faucet:  
(1)Stainless steel faucet body is produced by precision casting process, and the internal and external surface of the product is smooth and exquisite, without health and safety risks.
(2)Corrosion resistant, do not need electroplating.
(3)All the production process is environmentally friendly and does not affect the environment.After a long time, it is still the same as new, and will not wear and fall off like electroplating products.
The valve core:  
(1) The use of precision ceramic spool, hardness, ceramic spool quality is high, feel comfortable and light, smooth operation, labor saving, durable water leakage.
(2) No maintenance, no wear, aging resistance.
(3) Suitable for hard water, warm water, not affected by gravel or sand.
Surface treatment: Brush Nickle
Product inspection: strict testing system, the product before leaving the factory to carry out 100% testing, to ensure that the tap water is not leaking.  The surface has been wiped clean, when you receive the tap, there is residual water in it, don't worry, belongs to the normal phenomenon.
Installation precautions:
(1) Before installing the faucet, the residual dirty water, residue, sand and impurities in the water pipe should be washed clean before installing the faucet, so as not to block it.
(2) The faucet and hot and cold water pipes must be installed correctly, facing the faucet, the left side is connected with hot water, the right side is connected with cold water.
(3) Check the installation size, do not force installation to avoid damage to product parts.
(4) The surface of the regular use of detergent scrubbing decontamination, keep its surface clean, do not use any abrasive detergent, hard cloth, paper towels or steel ball, as well as any acidic, rough detergent or soap cleaning faucet surface.
| | |
| --- | --- |
| Brand | UNIK |
| Material | Stainless Steel |
| Function | Single Cold |
| Surface Treatment | Brushed/Chrome |
| Spool | Ceramic |
| Installation | Deck Mount |
| Packing | Box/Carton |
| Service | OEM,ODM |
| Place of Origin | QUANZHOU |
Honeycomb bubbler - faucets splash less; you won't have to wipe your counters as much.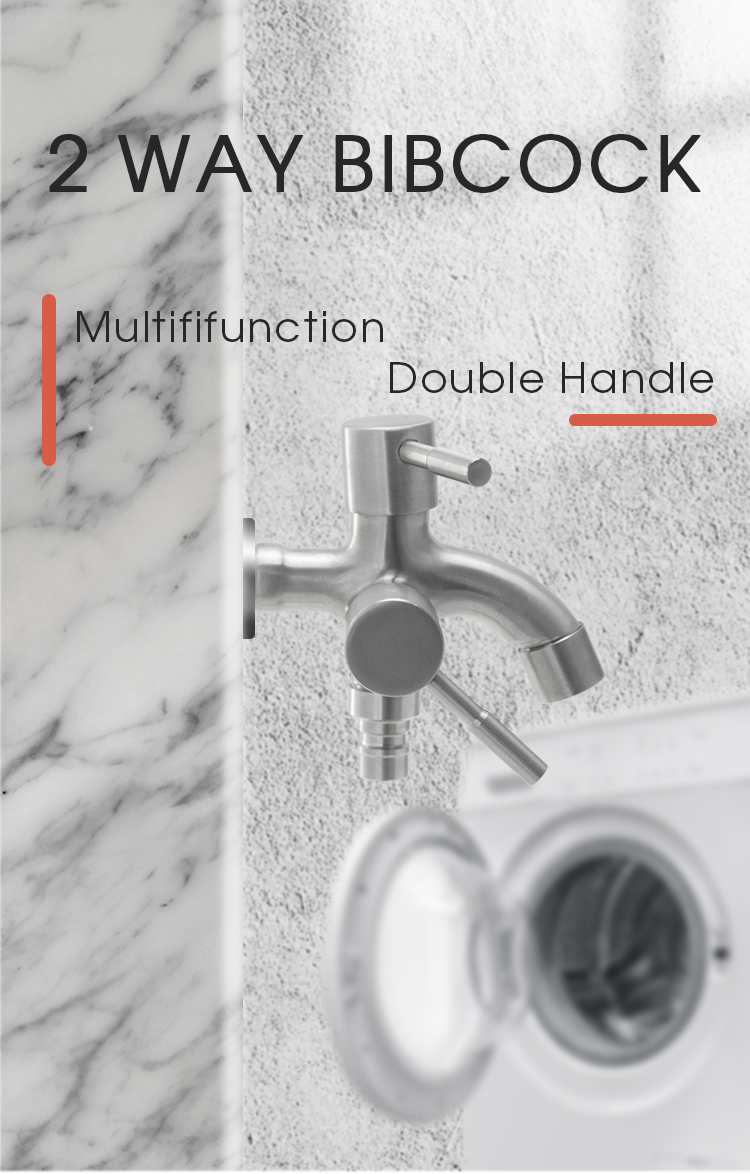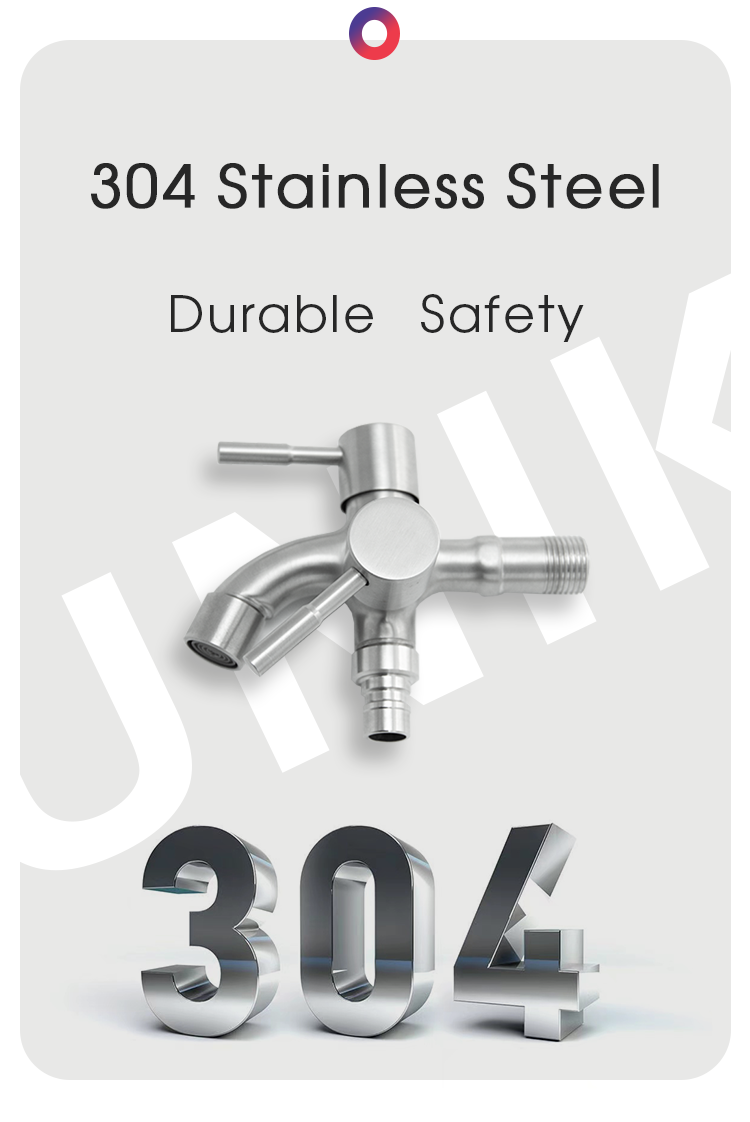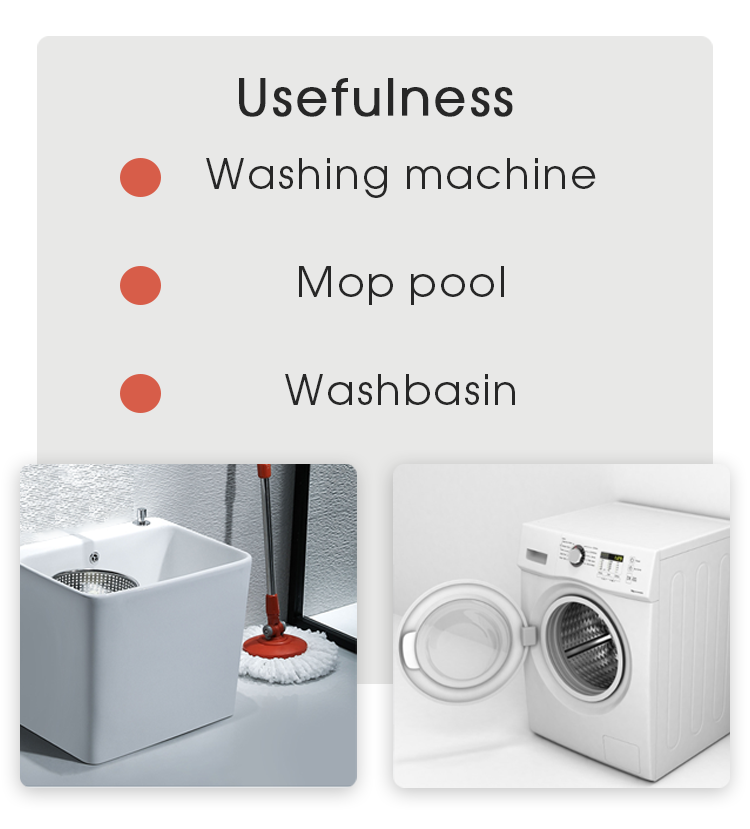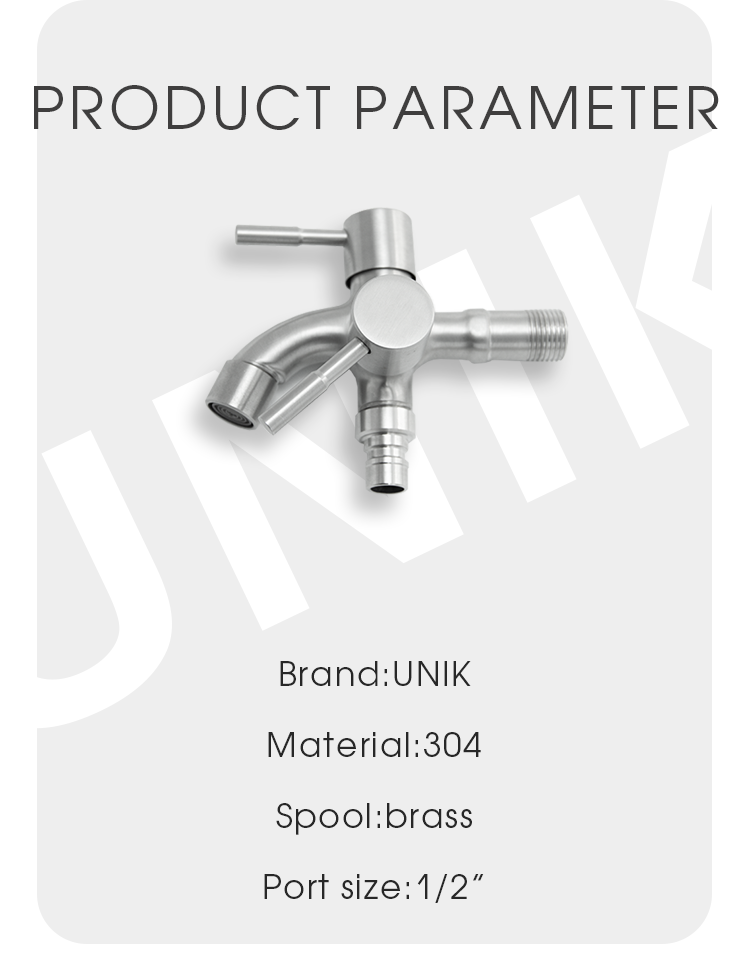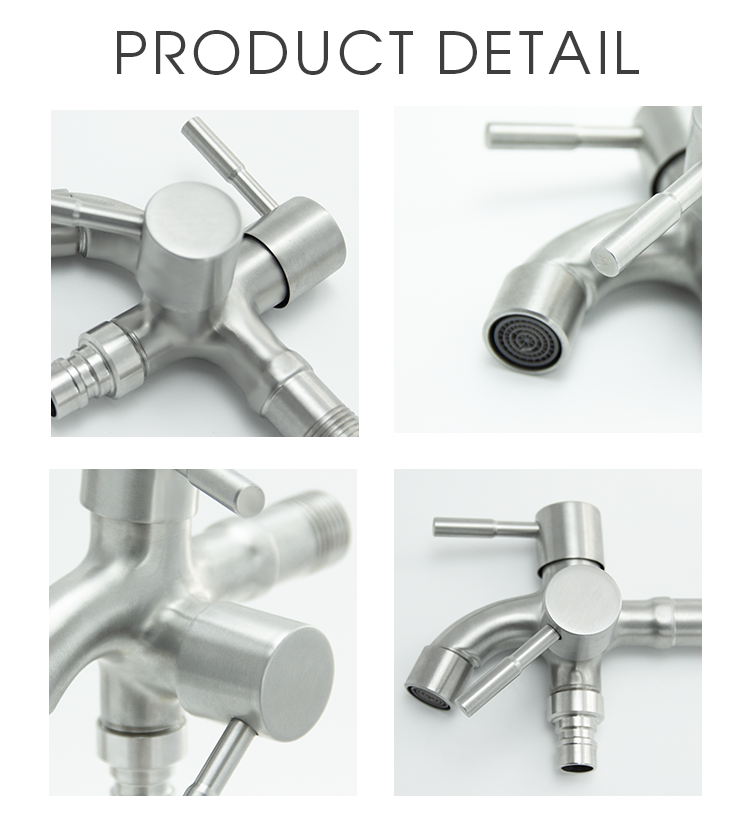 ---
---